Henrik Therkelsen (HT), CEO of the danish company Air Alsie, leader in Falcon Jet Aircraft Management, gives us cross perspectives of the ASEAN Market with Jean-Bernard Boura (JB), MD of Pen Aviation and also Chief Business Development Officer in ASEAN for Air Alsie.
In few words, Air Alsie represents today 33 private jets, including 23 Falcon 2000, 7X and 8X, the biggest private business jet company in Northern Europe and the largest Falcon Jet Management Provider Worldwide.
You arrived in ASEAN 10 years ago. Why did you decide to come in the region, what are the challenges you have been facing, and what were the keys of your success?
HT: We had for some years considered to establish ourselves outside Europe as we were seeking markets that followed another business cycle than Europe. In those days, ASEAN had an impressive financial growth. When the opportunity came with a launch customer in Malaysia, we found a great possibility to learn about the specificities in the region.
We already knew that ASEAN is more restrictive on cross border flights than we have experienced in Europe and the USA, so we knew we had to establish an office in the region to handle this. This has now grown to be a part of our global sales and dispatch organization that serves our customers 24/7. It works great as daytime in Malaysia is nighttime in Europe.
JB: Compared to Europe, ASEAN aviation environment is more complex and restrictive from a regulatory perspective. But the combination of Air Alsie's high safety and service standards, European footprint and business agility gave us the first mover advantage on the mid-size and long-haul business jet segments.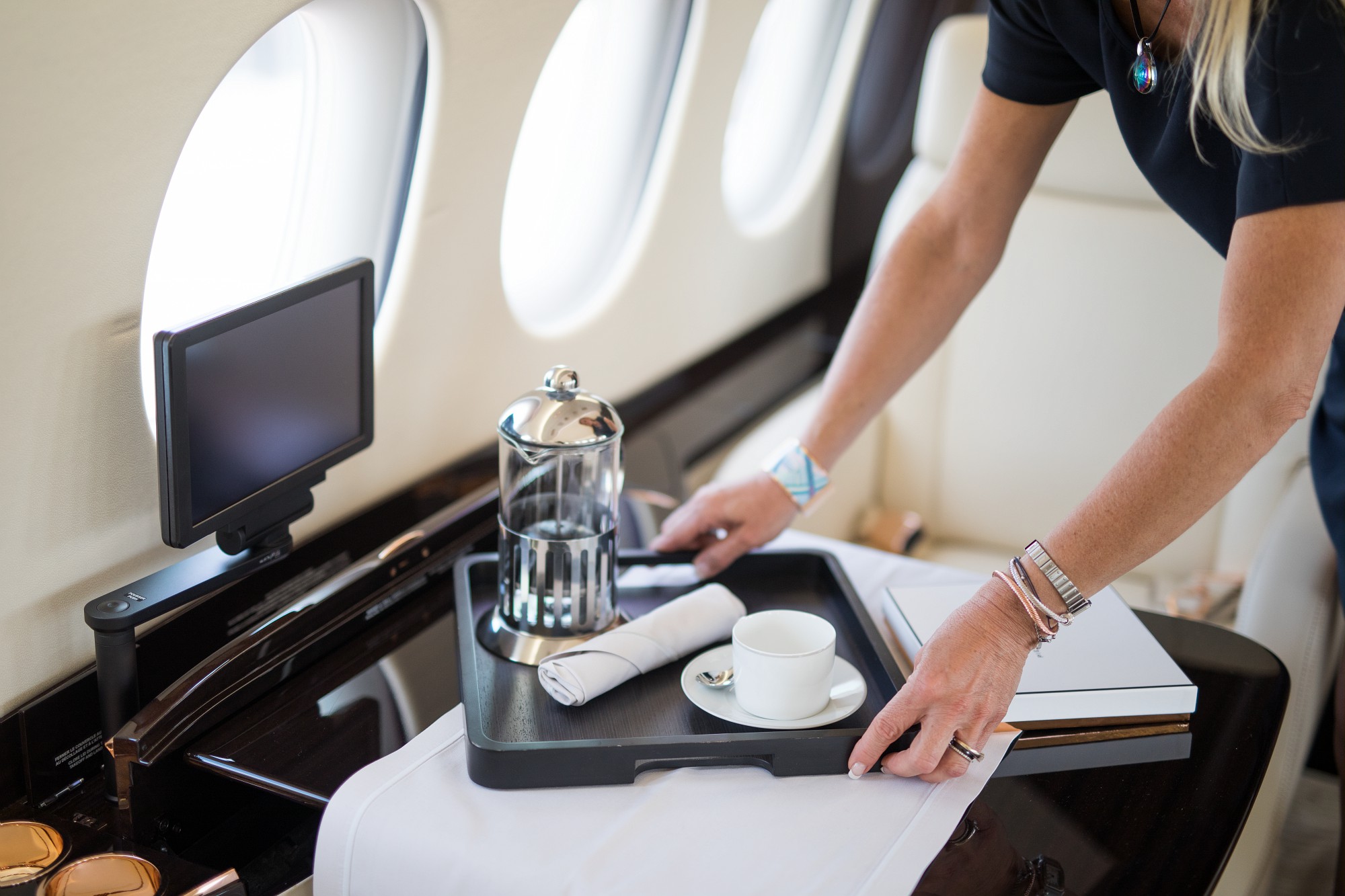 What are your Clientele's profile? Is there any specificity in ASEAN?
HT: To us, each client is served on an individual basis and we try to adapt to each of their specific expectations as far as possible. So for us there is no ASEAN specificity. We serve with the same high standard of safety and service to all our clients.
JB: Business and HNI individuals looking for high standard of safety, services and compliance, form our primary Clientele's profile.
Can you tell us more on your differentiating factors against competitors?
HT: We differentiate ourselves with offering tailored and experienced service to the individual client in all aspects from crew, maintenance, operation to financial control. We realize that we cannot be everything to everybody, so we focus on the Dassault products and have built a huge experience from the 48 Falcons we have operated in total so far. As a part of this we are also a member of the Dassault Operator Advisory Board from where we can influence the manufacturer on challenges and customer expectations. We also provide deep technical insight gained through the experience in our own Dassault Authorised Service Center.
JB: Unlike the competition, Air Alsie has internalized most of its own internal processes for flight planning. This allows us to handle last minute or time critical requests from either our Sonderborg-based and Kuala Lumpur-based dispatch center, with a high level of responsiveness while maintaining the cost low. Our Clients really appreciate our quality of service, resulting in high sense of loyalty: when Clients come to us, they don't leave us!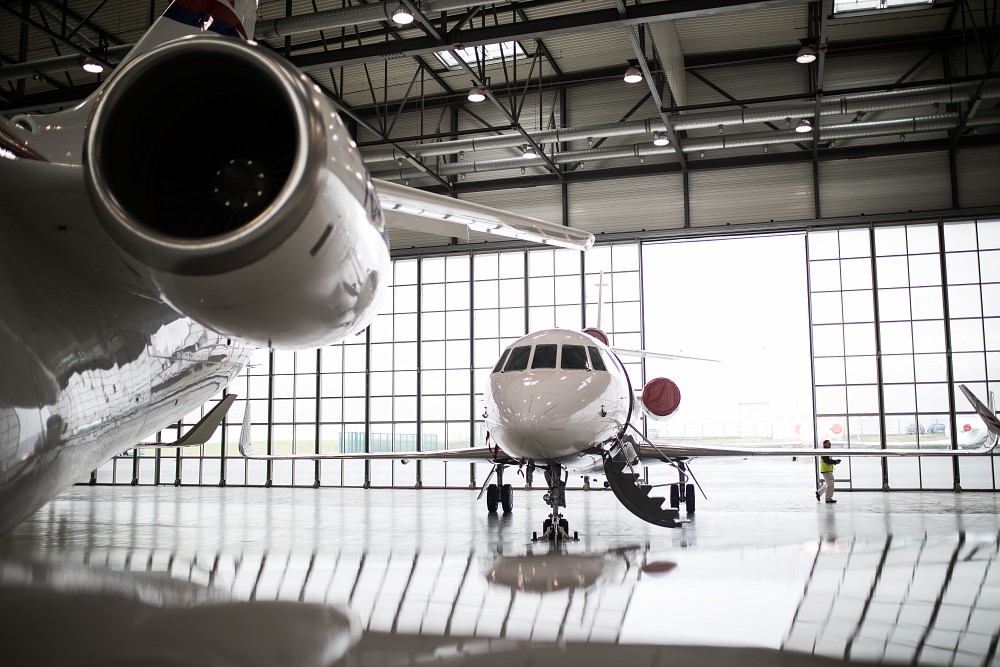 How is the impact of COVID-19? Does it change the relationship with your Clients and affected your business, particularly in ASEAN?
HT: The Covid-19 has indeed been a huge challenge for the overall aviation industry and also business aviation. March 2020 was the busiest month ever recorded in our company with many repatriation flights. April was the total opposite where we had all aircraft on the ground due to travel restrictions. As these restrictions slowly lifted during the summer and we found ways to take the necessary precautions for our crews, and passengers activity slowly grew back to about 50% of 2019 level. We are currently at 75% of the pre COVID level. The missing 25 % comes primarily from the lack of international flights to and from the Asian area.
Quarantine is our biggest challenge at the moment as our crews have to go through 14 days quarantine for each duty rotation. I am very grateful that our crews have taken this challenge upon them to keep our Clients served and also very grateful that our Clients have valued this extra effort in these difficult times.
JB: Much like other sectors of the aviation industry, business aviation is undergoing unique and unprecedented challenges in light of Covid-19. The pandemic has affected every aspect of the business, but signs point to a strong post-COVID recovery.
Daily charter activity has dropped in the region since the beginning of the Pandemic due to governmental restrictions, but the level of flight requests is slightly increasing. Most importantly, owner flights have never gone through some significant downturns. Overall, business aviation is less affected than airline traffic.
Sustainability ?
HT: Before the Covid came up on the agenda, sustainability was a topic high on our list. With flights picking up again, we need to continue this work. Although business aviation only accounts for about 0.4 % of the global carbon emission, it is still a visible share, so we need to address this.
As a first, we are very pleased that the Dassault aircraft is by far the lowest carbon emitter in their class and we are also very happy that Dassault has approved their aircraft for using up to 50% Sustainable Aviation Fuel (SAF). Our main focus is therefore to make SAF available and affordable.
JB: When we arrived in ASEAN 10 years ago, sustainability was not a priority topic. But Asia is very quickly catching up on Europe. Scandinavian countries have been spearheading green initiatives in Europe, and our Danish roots certainly bring added value to our Asian Clients when it comes to deployable solutions in Business Aviation.