Selangor, Malaysia (November 25, 2021) – Sharing the vision of growing the drone industry, Galaxy Aerospace (M) Sdn. Bhd (GAM) collaborates with Pen Aviation Sdn. Bhd to become the worldwide-first Pen Aviation UAV Authorised Service Centre (ASC) for Pen Aviation's Unmanned Aircraft System (PEN UAS). The signature of this collaboration has been taken place at the Selangor Aviation Show (SAS 2021).
The agreement will see GAM, dedicating its Maintenance, Repair and Overhaul (MRO) facility for Pen Aviation's multi-mission drone, PEN55V, located at Subang Airport (GAM UniKL – MIAT). GAM will provide MRO services to Pen Aviation and its Clients to maintain PEN UAS airworthiness through Pen Aviation Approved Maintenance Programme. GAM's services cover scheduled and unscheduled line maintenance and will progressively be extended to base maintenance capabilities as PEN UAS fleet operators grow.
The UAS are maintained in accordance with the highest safety standards under the care of certified engineers and technicians from GAM and Pen Aviation. They will work closely to diagnose, maintain and repair the PEN UAS fleet in ASEAN, even in the unlikely event of an AOG. In efforts to enhance efficiency in maintenance and complex operational processes, both parties will leverage DigiMIND, Pen Aviation's unique digital platform.
GAM is committed to providing professional services, responsive and quality workmanship to build the long term and meaningful relationship between Pen Aviation and its Client through Pen Aviation FreeMIND. With an increasing demand for productivity and cost-effective services, the FreeMIND, PEN UAS guaranteed maintenance cost programme, provides peace of mind to PEN UAS operators through a stable and predictable budget covering scheduled and unscheduled maintenance including parts and labour.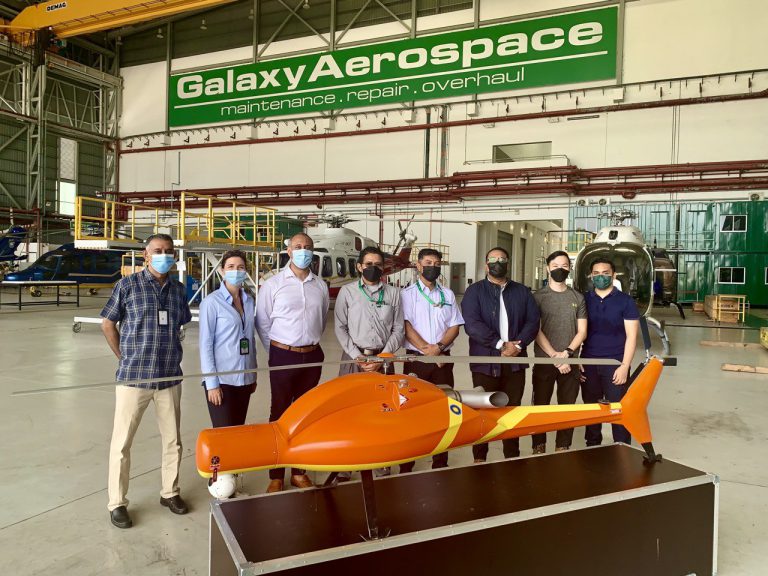 "As a turnkey solution provider, we are certified for AMO, DOA and CAMO approval for both civil and military aircraft," said Mr. Ismail Bin Sulaiman, Chief Operation Officer for GAM. "The collaboration with Pen Aviation will further expand our capabilities aligned with Industrial Revolution 4.0, and we are looking forward to giving the best service for Pen Aviation and its clients".
"Pen Aviation entrusts GAM with an essential role for further enhancing our Ecosystem by providing our PEN UAS Clients, whether fleet operators or single UAV operator, with approved maintenance capabilities.", said Jean-Bernard Boura, Managing Director of Pen Aviation. "Our Clients expects business ready support solutions. I believe that GAM's wide experience in helicopters operations combined with DigiMIND, will result in high fleet availability even in volume operations".
About Pen Aviation:
Pen Aviation was founded in 2016 in Malaysia, with a vision to develop aeronautical solutions for a better living. Pen Aviation is the preferred one-stop tailored solutions provider within the aviation niche markets in Asia, catering for both civilian and governmental clients.
Pen Aviation is focused on the service fields of Consultancy and Project Management, Aircraft Sales and Acquisition, Charter Concierge, Investment Opportunities, Business Development for Aircraft Management companies and Unmanned Automated Solutions (UAS) within the product matrix which includes fixed-wing aircraft, rotary-wing aircraft, amphibious aircraft and UAV.
About PEN UAS:
PEN UAS is Pen Aviation brand for UAS, and provides governmental bodies and private sector with ecosystem solutions. PEN UAS is the go-to industrial drone shop for organizations looking for customized solutions.
About Galaxy Aerospace Malaysia:
Galaxy Aerospace (M) Sdn Bhd (GAM) establishes in 2015 as a new player in the growing Malaysia's aviation market. GAM strive to be a well-known private aviation company providing Maintenance, Repair & Overhaul (MRO) services, Technical Consultancy, Parts Sales, Aviation Design and also After Sales Support thru our partnership with various major OEM. Despite our very young establishment, our team represent a cumulative of more than 35 years of experiences and knowledge in the Malaysian Aviation Industries including Government, Private and General Aviation sector.
CONTACT INFORMATION:
Pen Aviation Sdn Bhd
Laetitia BOURA
Block A, A-03-07 Tropicana Avenue, No 12, Persiaran Tropicana, PJU3 47410 Petaling Jaya, Selangor, Malaysia
T : +603 7625 6638
M : +601 9383 9309
www.penaviation.com / contact@penaviation.com
Galaxy Aerospace (M) Sdn Bhd
Nik Mohd Fareez Bin Auddin
Lot 11-14, Helicopter Centre, Malaysian International Aerospace Centre Sultan Abdul Aziz Shah Airport 47200 Subang, Selangor
T: +603 7887 0526
M: +019 389 3090
www.galaxyaerospace.my / sales@galaxyaerospace.my