Credit: New Straits Times
KUALA LUMPUR: Challenges that arose from the Covid-19 pandemic have pushed businesses to innovate and accelerate digital transformation. The Movement Control Order shed light on the importance of the logistics industry and its growing demands for last-mile delivery services.
DHL Express, the world's leading logistics company, will continue to invest in Malaysia by expanding and modernising its ground and air infrastructure to meet these demands.
The concept of unmanned aerial vehicles (UAVs), commonly known as drones, has matured within the logistics sector.
According to DHL Express Malaysia and Brunei managing director Julian Neo, the company has been working towards using UAVs for maritime deliveries (shore to ship to shore). This initiative is a collaboration with Pen Aviation, a provider of unmanned automated solutions (UAS).
Currently, a proof of commercialisation (POC) is ongoing to demonstrate the commercial viability of this new service, which involves first-, mid- and last-mile maritime logistics missions jointly conducted by DHL Express and Pen Aviation with Raya Airways as the appointed cargo drone operator.
"The medium-sized cargo UAV will pick up and drop off shipments weighing up to 12kg from shore to ship and vice versa, day and night. The long-term goal is to set up a mixed fleet with Pen Aviation's heavier-duty drones capable of carrying 770kg payload over 675km," said Neo.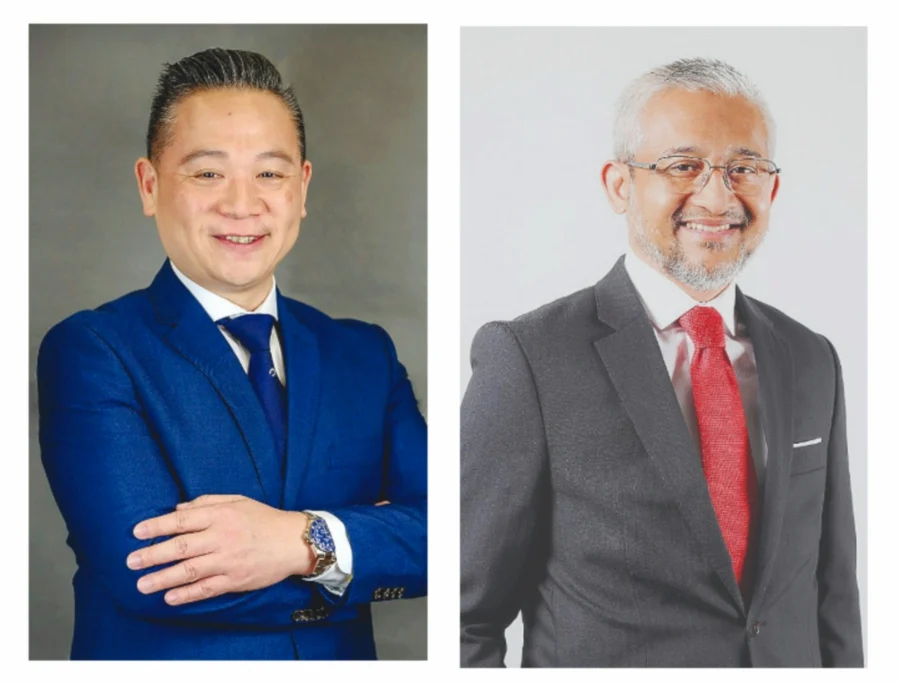 DHL's innovative project is part of the Greater Kuala Lumpur (GKL) Live Lab — an initiative introduced by InvestKL, an investment agency under the International Trade and Industry Ministry to use Greater KL as a testbed to conduct knowledge-intensive and innovative activities while collaborating with local industry players and academia.
"As a multinational company with a strong global presence across 220 countries and a firm commitment to grow our footprint in Malaysia, we were drawn to the initiative's value proposition. Drone technology allows leaner operations and improved service quality, and we are delighted to introduce such innovations to Greater KL with InvestKL's support."
InvestKL chief executive officer Muhammad Azmi Zulkifli said: "The choice by DHL and other global companies to use Greater KL as their platform to conduct cutting-edge activities is a testament to our a vibrant ecosystem to serve as the region's centre of innovation. Prioritising innovation and digitalisation will accelerate Malaysia towards a high-income knowledge-based nation."
Globally, DHL Express has deployed UAVs to carry documents, parcels and medical products over limited distances in Germany, Tanzania and China. This pursuit of advancing drone operations at scale has also taken shape in Malaysia.
In 2020, the company partnered with Aerodyne Group towards the development of smart logistics solutions for the life sciences industry, targeting in particular underserved communities in remote areas of Malaysia.
The same year, DHL Express Malaysia supported the establishment of the Drone and Robotics Zone in Iskandar, Johor.
Together with Iskandar Investment Bhd, it aimed to build an ecosystem for training and certifying talents, hosting drone events, as well as gathering various industry players from start-ups to multinationals to network, test, and come up with go-to-market strategies for their creations.
"The timing of this POC could not be any more relevant. It comes in the wake of the 12th Malaysian Plan where the government highlighted the importance of seamless connectivity and reliability in transport and logistics.
"The deployment of UAVs would represent major steps forward in making drone deliveries a reality within our portfolio of offerings," Neo added.