Pen Aviation experiences the full-scale cabin mockup of the Dassault Falcon 6X
Despite the raising concerns over the COVID-19 situation, the Singapore Air Show 2020 concluded on an optimistic note with the participation of close to 30,000 trade attendees from more than 110 countries, and where over 800 delegation meetings were concluded to establish networks and connect business opportunities around the world.
Being amongst the delegation of aviation industry attendees, Pen Aviation was present at the Singapore Air Show 2020 in further seeking opportunities to expand its current product and services offerings.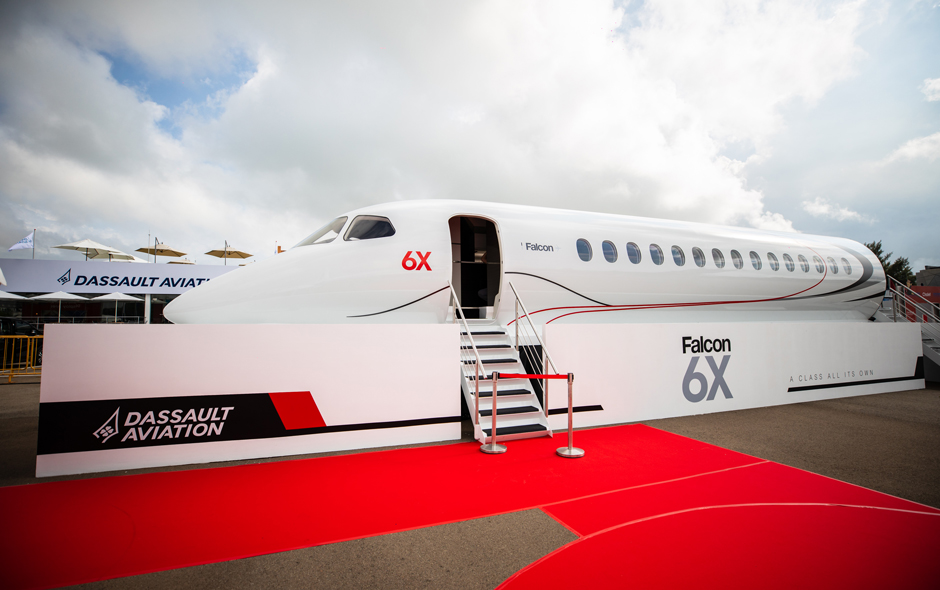 One of the highlights of the visit is the Dassault Falcon 6X full-scale cabin mock-up exhibit. This new ultra-widebody Falcon 6X is currently in development with its first flight expected early next year. Upon its premiere, the 6X will offer the largest cabin cross-section of any purpose-built business jet – measuring 2.58 m / 102 inches wide, 1.98 m / 6 feet 6 inches high and 12.3 m / 40 feet 4 inches long.
The new Falcon 6X will be capable of flying from Kuala Lumpur to Athens or Singapore to Istanbul. The maximum flight range for the Falcon 6X is 5,500 nm for 8 pax at Mach 0.80 and it will be equipped with a new-generation Digital Flight Control System that provides better manoeuvrability by controlling all moving surfaces. This will include a new control surface, called flaperon which is technology adapted from the Dassault fighter aircraft.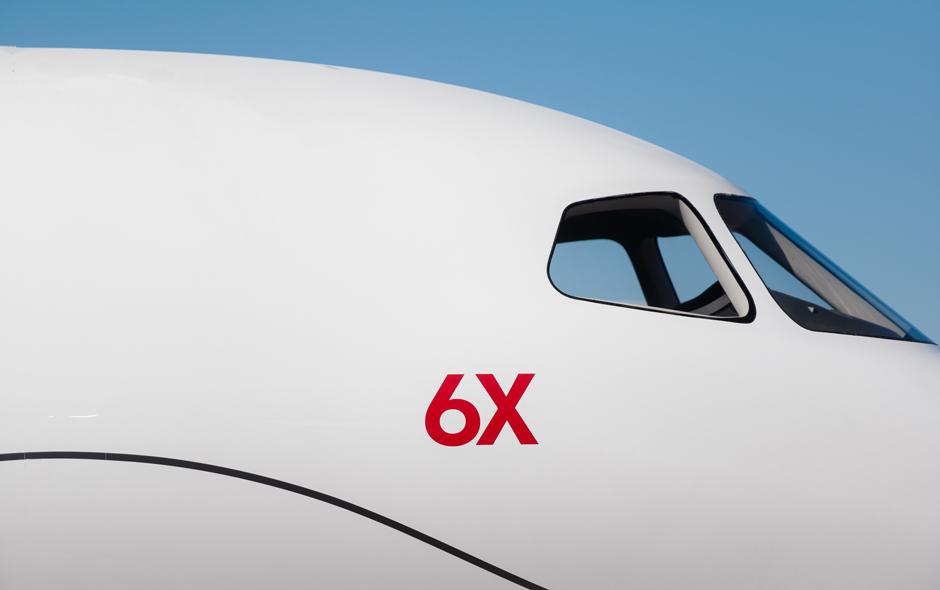 The development of the Falcon 6X, including its Pratt & Whitney Canada PW812D engine, is on schedule. The final assembly of the first aircraft will begin soon within the coming months. The first flight is set for 2021 and certification and initial delivery planned for 2022.
We leave you with the following pictures of the Falcon 6X full-scale cabin mock-up.
For any further information or consultation about the Dassault Falcon 6X or any other Dassault Falcon aircraft, do contact Pen Aviation at the following email contact@penaviation.com or call +603-7625 6638 for an appointment.



Text: TY Lim;
Visuals: Dassault Aviation