Kuala Lumpur, Malaysia (September 9, 2022) – PEN UAS by Pen Aviation, the industry-leading ecosystem provider for Unmanned Automated Solutions (UAS), has signed the first commercial agreement in Nigeria with IT Sky Solutions, one of the leading digital solution providers in the Health and Communications sector. The objective is to enhance logistics capabilities and make healthcare services more accessible, especially to remote areas without compromising the safety, integrity, and quality of the medicines.
COVID-19 crisis highlighted the challenge for blood and medical supply chains in reaching rural areas and isolated communities which have accelerated the way healthcare providers use technologies and machines to deliver medicine and vaccines worldwide. With PEN UAS, IT Sky Solutions will bring new advancements in mobility to help transform the healthcare supply chain in Nigeria. IT Sky Solutions expect to deliver blood and medical supplies using PEN UAS drones to health facilities in remote areas by February 2023, subject to final regulatory approval.
The PEN23VE Medic will pick up and drop off medical supplies weighing up to 5kg from the healthcare hub to healthcare facilities in remote areas. Capable of very smooth rides, requiring no infrastructure nor fuel thanks to its eVTOL configuration, the PEN23VE Medic can fly up to 2.5-hours of endurance (speed of 100km/h).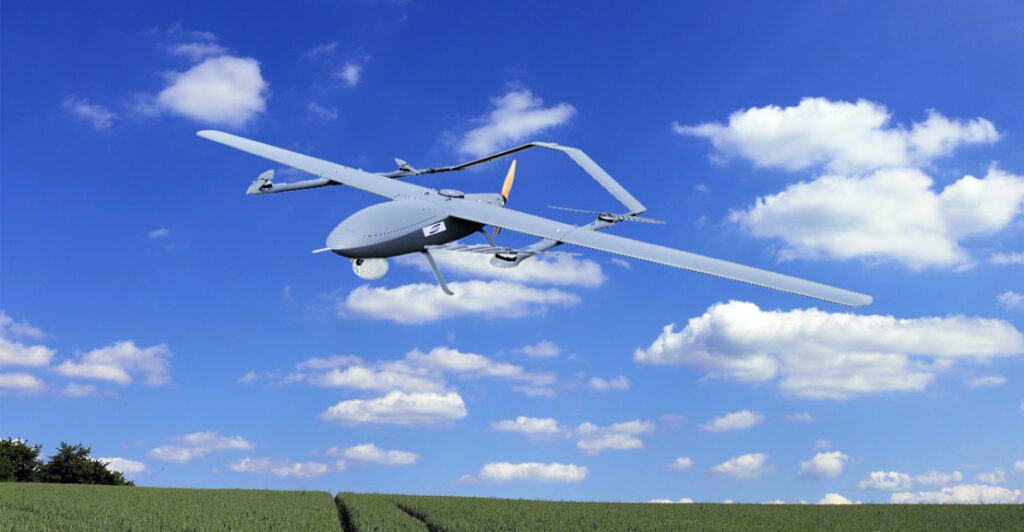 This initiative will begin by exploring the delivery of blood and medical supplies to remote areas with the opportunity to expand to additional use cases and sectors in the future.
"The IT Sky Solutions' mission of 'providing digital technology solutions throughout Nigeria and Africa' in tackling the challenges of the Nigerian health care sector will be ultimately achieved by building a strong and successful partnership with Pen Aviation to bridge identified gaps in delivery and accessibility. Our team at IT Sky Solutions will work with Pen Aviation to provide solutions bordering on the delivery of medicines, vaccinations, and blood distribution by creating accessibility to rural and urban areas. Our collaboration would be immensely beneficial to the Nigerian healthcare system, the National Blood Transfusion Commission and NGOs sharing the same mission but having difficulties reaching remote locations with medical supplies. IT Sky has championed the Smart Healthcare project under the National Health Insurance Policy Scheme in Nigeria and going into partnership with Pen Aviation will further be an unprecedented achievement and a win for all stakeholders", said CEO of IT Sky Solutions, Almustapha Liman. "Our mission is to provide everyone with access to medical supplies, especially in hard-to-reach areas. Our drone not only has the power to support the healthcare system and save lives but also reduce emissions, helping to build a greener future and this initiative will be the first step in delivering on that promise for the people who live in Nigeria. This will enable us to give them the confidence in our drone to believe in our partnership and our drone service", said by Jean-Bernard Boura, Managing Director of Pen Aviation.
This initiative will be an instrument not just in paving the way for last-mile drone projects in Nigeria's healthcare industry, but also for the greater liberalization of aviation policy in the region.
About Pen Aviation:
Pen Aviation was founded in 2016 in Malaysia with a vision to develop aeronautical solutions for a better living. Pen Aviation is the preferred one-stop tailored solutions provider within the aviation niche markets in Asia, catering for both civilian and governmental clients.
Pen Aviation is focused on the service fields of Consultancy and Project Management, Aircraft Sales and Acquisition, Charter Concierge, Investment Opportunities, Business Development for Aircraft Management companies and Unmanned Automated Solutions (UAS) within the product matrix, which includes fixed-wing aircraft, rotary-wing aircraft, amphibious aircraft and UAV.
About PEN UAS:
PEN UAS is the Pen Aviation brand for UAS and provides governmental bodies and the private sector with ecosystem solutions. PEN UAS is the go-to industrial drone shop for organizations looking for customized solutions.
About IT Sky Solutions: IT Sky Solutions Limited was founded in 2008 with the belief that the cost of technology in delivering and implementing good customer service engagement should be accessible to all small and medium-sized businesses, not just large or multinational corporations. Over the years, IT Sky Solutions has expanded to cover various areas of Information and Communication Technology services. Their solutions offer customers confidence in investing and initiating innovative business processes for prompt, accurate, and secure data capture and mobile computing needs.
CONTACT INFORMATION:
Pen Aviation Sdn Bhd
Rebecca Megan
Block A, A-03-07 Tropicana Avenue, No 12, Persiaran Tropicana, PJU3
47410 Petaling Jaya, Selangor, Malaysia
T : +603 7625 6638 / M: +601 7543 3753
www.penaviation.com / rebecca@penaviation.com
IT Sky Solutions
Farida Umar
Suite 9 Upland mall, Kado Estate, Abuja, Nigeria
T : +2347 005 060 7080 E : info@itskysolutions.com